Please join us in the Mildred & Ernest E. Mayo Concert Hall (Music Building) on Fridays from 12:30-1:30PM for these upcoming Brown Bag Series presentations. Feel free to bring your lunch and relax! Visitors coming to the Brown Bag Series are able to obtain a day pass from the information booth at Paul Loser Hall and can park in the visitor lots on campus. For a list of all previous Brown Bag presenters, please click here. 
---
This Just In: Covering Cops, Crazies, and Conventioneers
September 16, 2016
Hosted by the Department of Journalism and Professional Writing
James Queally graduated from TCNJ in 2009 and went to work as a reporter for the Star-Ledger in Newark. This year, he was a member of the Los Angeles Times team that won a Pulitzer Prize for its coverage of the San Bernardino shootings. So what's it like to cover some of the biggest stories in the country? Come hear his insider's take on Ferguson, the Ku Klux Klan, and the GOP convention.
Presented by James Queally, TCNJ alumnus and Pulitzer Prize-winning journalist
---
The Alexander Technique: For Health, Happiness, Self Expression, and More!
September 23, 2016
Hosted by the Department of Music
Alexander Technique Teacher, Pianist, Singer and former New York City Opera vocal coach, William Barto Jones, will discuss his experience with the Technique, the history of and the principles of the Alexander Technique: the more than 100 years old technique discovered by brilliant young Australian Shakespearean actor/reciter F.M. Alexander who had a problem with his voice.  This problem led to one of the great discoveries of the 20th. century in terms of human development. 
Presented by former New York City Opera vocal coach, William Barto Jones
---
Communal Coping: How it Helps, How it Hurts, and How We Heal
September 30, 2016
Hosted by the Department of Communication Studies
Victoria Jennings-Kelsall will discuss how communal coping among military surviving spouses has the potential to promote resilience, normalize a non-normative experience and reduce stigma in a culture where discussion about death is uncomfortable. Through specific anecdotes about her personal experience she will highlight her perspective on the benefits of communal coping.
Presented by Victoria Jennings-Kelsall
---
Understanding Artful Behaviors as a Human Proclivity: Clues from the Classroom
October 14, 2016
Hosted by the Department of Art & Art History
Because students spontaneously exhibit aesthetic and rhythmic acts in the classroom and human beings across the world have engaged in the arts for thousands of years, this body of research explores the possibility that artful behavior represents an inherent and significant human proclivity. Based on an ethological understanding of art (that is, as a behavior rather than an object) and informed by educational neuroscience, anthropology, psychology, educational research and arts education, this presentation investigates the tensions between the human predisposition and the physical and mental limitations of traditional formal education, ultimately seeking to understand how artful behaviors might represent an intrinsic part of human nature with the intent of bridging the gap between our natural inclinations for learning and the methods utilized in mainstream education.
Presented by TCNJ Assistant Professor of Art Education Carolina Blatt-Gross
---
Worst. President. Ever.
October 21, 2016
Presented by the Department of Journalism and Professional Writing
Robert Strauss's most recent book is a discussion of the failed presidency of James Buchanan, but it is also a look at how and why we rate our presidents, who might be contenders to Buchanan's nadir, why we might not get our best people to run, and Strauss's own obsession with the presidents – The Guys, as his dad and he called them.
Robert Strauss has been a reporter for Sports Illustrated, a feature writer for the Philadelphia Daily News, and a news and sports producer for KYW-TV, then the NBC affiliate in Philadelphia. He has been a freelance writer for the better part of the last two decades, with his primary client being the New York Times, where he has had more than 1000 bylines. He is the author of "Daddy's Little Goalie," a funny/sentimental memoir about being the dad of girl athletes, and the current, "Worst. President. Ever.", a look at James Buchanan's presidency, its failure, and the whole presidential rating game. He has taught non-fiction writing at the University of Pennsylvania since 1999.
Presented by Bob Strauss, University of Pennsylvania lecturer, freelance journalist, and author of Worst President Ever: James Buchanan, the POTUS Rating Game, and the Legacy of the Least of the Lesser Presidents.
---
To Be Announced
October 28, 2016
Hosted by the Department of Interactive Multimedia
---
Art and Copyright
November 4, 2016
Hosted by the Department of Art & Art History
Nina Paley is the creator of the animated musical feature film Sita Sings the Blues, which has screened in over 200 film festivals and won over 35 international awards. More recently she made This Land Is Mine, a short about Israel/Palestine/Canaan/the Levant intended for a larger project, Seder-Masochism. Her adventures in our broken copyright system led her to join QuestionCopyright.org as Artist-in-Residence in 2008, where she produced a series of animated shorts about intellectual freedom called Minute Memes. Today, as half of PaleGray Labs, she is developing techniques to combine animation with her other passions of quilting and embroidery.
Presented by artist Nina Paley
---
Women in Tech Panel
November 11, 2016
Hosted by the School of the Arts and Communication
Women in tech industries are far outnumbered by men, despite having once been a powerhouse in the field. How do women make it successfully to the top of the corporate tech ladder today? What are the challenges and obstacles they face along the way? In this panel discussion, women who are leaders in the tech industry will share their own stories, explore the role of women in the tech industry, and discuss why men should be advocates for an inclusive workplace.
Moderated by Monisha Pulimood, Chair of Computer Science at TCNJ
---
Trenton Makes Music IV: Where Do We Go From Here?
November 18, 2016
Hosted by the Department of Music
Experts on local/regional socioeconomic policy and local leaders discuss the impact of the arts on the local economy and community. Topics to include current music-making in the city and region, musical culture as an important driver of cultural memory and identity, the future of Trenton's musical culture, and the future of Trenton itself.
This lecture is the fourth and final event in the Trenton Makes Music series. The other lectures are:
Trenton Makes Music I: Classical & Sacred Music
Wednesday September 21, 7:00-9:00pm Trenton Conservatory Mansion
Trenton Makes Music II: Colonial Roots, the Great Migration, and Jazz History
Wednesday October 12, 7:00-9:00pm Mayo Concert Hall
Trenton Makes Music III: School of Pop
Wednesday November 16, 7:00-9:00pm Mayo Concert Hall
---
Prototyping Future Reality
December 2, 2016
Hosted by the Department of Interactive Multimedia
In the near future, how will communication between people evolve? How might language itself evolve, as children will be able to augment speech by drawing their ideas directly in the air, and gestures can trigger simulations as part of speech itself? One way that we explore this question is by creating prototypes in which people wear lightweight, untethered VR headsets within a shared alternate reality where they see each other as avatars, their positions tracked via Motion Capture, while sharing social experiences like drawing in 3D in thin air.
Presented by Ken Perlin, Academy Award winning computer graphics artist, Professor of Computer Science at NYU, and Director for Games for Learning Institute.
Previous Lectures in the Brown Bag Series
---
Welcome to the Renaissance
February 5, 2016
Hosted by TCNJ Center for the Arts
400 years ago, Giovanni Valentini composed a moving set of madrigals that ultimately became lost to time. The critically acclaimed Baroque ensemble ACRONYM will bring Valentini's music back to life for modern audiences.
---
The Evolution of Television: Broadcasting, Cable, and New Media
Presented by Bob Mauro
February 19, 2016
Hosted by Communication Studies
Bob Mauro, the former CBS Vice President of Network Operations and the VP and Chief Operating Officer for Leo Burnett Worldwide advertising agency will discuss the evolution of the television and new media industry over the last four decades, including the network/television business model and the launch of the cable industry. Learn about the competition between niche cable channels, traditional broadcasters, and the advent of new media distribution. The lecture will cover the launch of Over-The-Top (OTT) program distribution and the new nomination of award winning distribution channels such as Netflix, Amazon and Google. Mauro takes his audience deep into the global communication industry as he integrates personal stories and experiences throughout the lecture.
---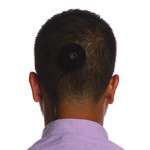 Wafaa Bilal
February 26, 2016
Hosted by TCNJ Center for the Arts
Iraqi-born artist Wafaa Bilal, an Associate Arts Professor at New York University's Tisch School of the Arts, is known internationally for his online performance and interactive works provoking dialogue about international politics and internal dynamics. For his 2007 installation, Domestic Tension, Bilal spent a month in a Chicago gallery with a paintball gun that people could shoot at him over the Internet. The Chicago Tribune called it "one of the sharpest works of political art to be seen in a long time" and named him 2008 Artist of the Year. Bilal's work is constantly informed by the experience of fleeing his homeland and existing simultaneously in two worlds – his home in the "comfort zone" of the U.S. and his consciousness of the "conflict zone" in Iraq. Using his own body as a medium, Bilal continued to challenge our comfort zone with projects like 3rdi and …and Counting. Bilal's most recent body of work, Canto III, premiered in a solo booth at the New York Armory Show in 2015 and went on to be shown in the 2015 Venice Biennale. In 2008 City Lights published "Shoot an Iraqi: Art, Life and Resistance Under the Gun," about Bilal's life and the Domestic Tension project.
He holds a BFA from the University of New Mexico and an MFA from the School of the Art Institute of Chicago. His work can be found in the permanent collections of the Los Angeles County Museum of Art, Los Angeles, CA; Museum of Contemporary Photography, Chicago, IL; MATHAF: Arab Museum of Modern Art, Doha, Qatar; amongst others.
---
Boheme Opera NJ Carmen
Presented by Boheme Opera
March 4, 2016
Hosted by TCNJ Center for the Arts
Carmen was the first gutsy slice-of-life opera, perhaps the first true verismo opera – portraying the lives of contemporary common souls, with a tendency to mix the sordid with the sensational.  It is the story of a real man who self-destructs because of his infatuation with a real woman.  Though possessing elegant and traditional music, Carmen brings to the forefront violent passions and a murder borne of jealous rage.  Learn about the journey of this story, and hear some of the well-known arias that still sizzle 140 years after its premiere.  Featured will be singers from the cast of Boheme Opera's new upcoming April 8 & 10 production of Carmen, to be presented at Kendall Main Stage Theater.
Image Credit: Digital set image by J. Matthew Root for 2014 La Traviata with soprano Lorraine Ernest as Violetta (in white) and Boheme Opera Chorus, Kendall Main Stage Theater.  Photo by Edward L. Kedzierski.
---
Andrea Clearfield Tibetan Music Fieldwork and Creative Response
March 11, 2016
Presented by Andrea Clearfield
Hosted by Music
Andrea Clearfield is an award-winning full-time composer of music for orchestra, chorus, chamber ensemble, and dance. In 2008, Clearfield trekked to Lo Monthang, a remote region of northern Nepal and one of the world's last remaining enclaves of pure Tibetan culture, to research traditional Tibetan music and art.
---
The City Speaks
April 8, 2016
Presented by Dr. Gary Gumpert and Dr. Susan J. Drucker
Hosted by Communication Studies
The urban landscape is a communication oasis that is rapidly
changing influenced and altered by the extraordinary acceleration of technology during the past century.  It is estimated that in the next twenty years 70% of the world's population will live in urban settings – for better or for worse. "The City Speaks" will focus on the complex ways we interact with the city and how the city speaks to us.
Gary Gumpert is Emeritus Professor of Communication at Queens College of the City University of New York and co-founder of Communication Landscapers, a consulting firm. His primary research focuses on the nexus of communication technology and social relationships, particularly looking at urban and suburban development, the alteration of public space, and the changing nature of community.
Susan J. Drucker is a Professor in the of Department of Journalism/Media Studies, School of Communication, Hofstra University. She is an attorney, editor of the Free Speech Yearbook, and Series editor of the Communication and Law series for Hampton Press. Her work examines the relationship between media technology and human factors, particularly as viewed from a legal perspective. She is a partner in Communication Landscapers, a consulting firm.
---
Financial Slavery: The College Debt Sentence
April 15, 2016
Presented by Jennifer Little and Strength out of Shadows
Hosted by Interactive Multimedia
Strength out of Shadows (SOS) is a youth driven theatre group that utilizes music, dance, video, theatre and spoken word to explore social issues in central New Jersey communities. Financial Slavery: The College Debt Sentence grew out of ongoing discussions with the young artists in our community who are struggling with college loans and finding the "American Dream" is being sold out from under them due to rising interest rates for college and graduate schools. Who is paying for the right to live the better life that was promised by your parents, your teachers, and your counselors? Are you living the "American Dream"? Or are you living the "American Way," i.e. buy now, pay later?
---
Fall 2015 Brown Bag Series
Jeannie Howe, Executive Director of the Greater Baltimore Cultural Alliance
September 11, 2015
Hosted by TCNJ Center for the Arts
Leading the Greater Baltimore Cultural Alliance (GBCA), Ms. Howe is responsible for convening the region's cultural community by connecting artists and organizations to one another and to vital resources, as well as advocating for the strategic needs of the sector. Prior to joining the GBCA, Ms. Howe was founder and president of BayCliff Associates and provided management and fundraising consultation for various nonprofit clients including Everyman Theatre in Baltimore for whom she led a successful $17.7 million capital campaign. Her career has included leadership positions with a range of nonprofit organizations including the Alley Theatre, Baltimore Reads, and The Marrow Foundation (now Be the Match Foundation). Ms. Howe was president of the Everyman Theatre Board of Directors and has held many volunteer positions in the community. She received a M.A. in Theatre from Miami University in Ohio and a B.A. in Theatre from St. Mary's College of Maryland.
---
Voices of Participatory Medicine: Can We Improve the Healthcare System?
Presented by Ileana Balcu
September 18, 2015
Hosted by Communication Studies and The School of Nursing, Health, and Exercise Science
We have an opportunity to make healthcare more—better results with lower costs. Some patients and doctors are already making a difference in the way they approach their healthcare:
Patients actively participate in health care decisions and drive their healthcare plan: they learn all about all options and they weigh them against their own values.
Patients get valuable information from other patients – patient communities can be incubators of valuable information
The doctor/patient partnership in which each side deeply respects the other are conducive to better healthcare results, and deep satisfaction on both sides.
In this lecture, a series of patient and doctor stories will be used to illustrate the power of patient engagement and participatory medicine.
Ileana Balcu is a program manager for IT systems in the health care industry. In 2003 she lost a baby to preeclampsia (hypertension in pregnancy) and then learned about the power of patient communities through the Preeclampsia Foundation. She served as the Director of IT for them. After her second successful pregnancy, she felt a deep desire to help the doctors and nurses that took care of her to deliver better care. She found her peers in the Society for Participatory Medicine where she served as Communications Lead and Board Member at Large. She is passionate about IT, healthcare improvement, e-patients and teamwork.
---
The Limits of Guitar: Relationships Between Musicians and Audience
Presented by Ed Keller
September 25, 2015
Hosted by Music
The guitar is a uniquely ubiquitous instrument. In many ways both acoustic and electric guitars have been nexus points, valves, vectors, for the production of a planetary scale set of structures of feeling and affect across the past century. This aspect of the instrument is recognizable in many cultures- and certainly in the technologized world, the guitar is absolutely central to the sensibility and aesthetic of everyone who hears music. The guitar is also a test platform for innovation that has merged very old materials sciences with cutting edge science and tech, and responded very dynamically to musicians' interests and demands.  By asking what the 'Limits of Guitar' might be we are also asking what new relationships might be possible between musician and audience, between designer and manufacturer, between coder and player; what new economic relationships could evolve when we look at the way music is increasingly gamified- and ultimately, perhaps even the role that the guitar could play in the pattern recognition used by today's AI algorithms. If planetary music is a set of slowly shifting tectonic plates, then the guitar has been a fault line- and sometimes an earthquake- across those fields.
Ed Keller is the Director of the Center for Transformative Media at The New School, and Associate Professor at Parsons The New School for Design.  Designer, professor, writer, musician and multimedia artist.  Prior to joining Parsons, he taught at Columbia Univ. GSAPP [1998-2010] and SCIArc [2004-09].   With Carla Leitao he co-founded AUM Studio, an architecture and new media firm that has produced residential projects, competitions, and new media installations in Europe and the US.   His work and writing has appeared widely, in venues including Punctum, Praxis, ANY,  AD,  Arquine,  Leonardo Electronic Almanac,  Architecture,  Precis,  Wired,  Metropolis,  Assemblage, Ottagono, and Progressive Architecture.  He has spoken on architecture, film, technology and ecology internationally.  Current research seminars at Parsons include Post-Planetary Design  and The Radical Future of Guitar.  Ed has been an avid rockclimber for over 30 years.
---
What Art Historians Do When They Aren't Teaching
October 2, 2015
Hosted by Art & Art History
---
Uncovering the Context in the Classical (Music): Why did they write it and why should we care?
October 16, 2015 
Hosted by TCNJ Center for the Arts
John Laughton and Tomoko Kanamaru will be performing Brahms, Debussy, and Milhaud. Discussing who, where, and when each of the works was conceived and how they relate to the ideas and events that were shaping Europe in the late 19th and early 20th Century.
---
New Careers in Public Health and Health Communication Alumni Panel
October 23, 2015
Hosted by Communication Studies, Co-Sponsored by Public Health Communication Club
In this lecture, four key alumni authors of different chapters in Dr. John Pollock's latest book, "Journalism and Human Rights: How Demographics Drive Media Coverage" (Routledge), co-authored with 28 TCNJ students, will discuss how they learned to write publishable work as undergraduates as well as the opportunities they have found in health communication/public health after graduating from TCNJ. The TCNJ alumni include: Kelsey Zink '14, enrolled in the Master's in Public Health (MPH) program at George Washington U; Jordan Kohn '14, enrolled in the MPH program at Johns Hopkins; Kyle Bauer '15, employed at McCann Torre Lazur, a major advertising firm; and James Etheridge '15, employed at both McCann Global Health and enrolled in the MPH program at Columbia. All of the alumni accompanied Dr. Pollock on internships he organized in Durban, South Africa, in the summers of either 2013 and 2014, helping students learn how South Africans fight gender-based violence and HIV/AIDS.
In "Journalism and Human Rights: How Demographics Drive Media Coverage" (Routledge, 2015) media sociologist and communication studies professor Pollock and co-authors compare cross-national coverage of human trafficking, HIV/AIDS treatment, water handling/contamination, child labor; and US cross-city reporting on same-sex marriage, detainee rights at Guantanamo, immigration reform, and post-traumatic stress, illuminating the critical role of variations in both female empowerment and "vulnerability" demographic measures.
---
Press Play: Inside the Music and Art of Video Games
Presented by Gerard Marino and Cecil Kim
October 30, 2015
Hosted by Music 
Gerard Marino is most noted as the principal composer of Sony PlayStation's God of War series of games, the first of which won the Interactive Academy Award for Best Score, as well as the Game Audio Network Guild's "Music Of The Year" Award. Marino's orchestral suite of his GOD OF WAR themes has been performed live by world-class orchestras to sold-out crowds on 6 continents including the LA Philharmonic at the Hollywood Bowl and the National Symphony at the Kennedy Center. In this Brown Bag lecture series, Mr. Marino will discuss his compositional process for writing music for video games and media and how this differs from other genres.  He will also talk about interactive scoring and include examples of looping and vertical interactivity.  Mr. Marino will also guest conduct The College of New Jersey Wind Ensemble in their concert the same evening – you don't want to miss Pixel Music!
---
The Music and Culture of Tajikistan: Haydar Tavakkalov
November 6, 2015 
Hosted by Music
The November 6 Brown Bag will be a pre-concert lecture/demonstration presented by Visiting Artist Scholar Haydar Tavvakalov.  Professor Tavvakalov comes to us from the mountainous eastern region of Tajikistan known as Badakhshan, where he teaches at Khorog university and is a master musician of the music of the Pamiri people. The concert will follow later in the day, at 8:00pm in the Mayo Concert Hall.
---
Linked Lives: Strategies for Interdisciplinary Projects in the Digital Humanities
Presented by Dr. Belinda Haikes
November 13, 2015
Hosted by Communication Studies
Dr. Belinda Haikes is a designer, artist and researcher with a passion for technology, the environment, and how we interact with both on a daily basis. She will speak about her collaborative project linked lives that is comprised of a team that includes a digital humanities practitioner, a scientist and herself, a visual designer. The goal of the project is to solve the persistent problem of contaminants in the soil of Philadelphia neighborhoods. She will speak about how the project will create a synergistic approach to the problem through each the discipline to transform the communities. And additionally, how each discipline provides opportunities to strengthen the project, to provide funding opportunities and create connections that attempt to solve the problem sustainably.
Haikes is a conceptually driven interdisciplinary artist, designer, and writer whose work examines digital and social relationships. Her work has been included in exhibitions and screenings at the Bronx World Film Cycle, Lightworks (UK), New Museum's Flash: Light Festival, Pilottone (NY), and The Billboard Art Project (VA). Most recently, she was awarded third place in Radius 250 (VA) in 2013, and named a Digital Graffiti Award Finalist in 2012.
In addition to her teaching, Haikes currently serves as Director for the AIGA Philadelphia SPACE Gallery. She holds a PhD in Media, Art, and Text from Virginia Commonwealth University and an MFA from the Pennsylvania Academy of Fine Arts. Most recently, Haikes held the position of Assistant Professor of Interactive Design at West Chester University, and has previously taught at the University of North Carolina at Greensboro and Virginia Commonwealth University. Haikes was born in South Africa, raised in Canada, and currently resides in Philadelphia, PA.
---
Who Makes Games?
Presented by Josh Fishburn
November 20, 2015
Hosted by Interactive Multimedia
Joshua Fishburn is a new media artist, game designer, and educator. His work has been shown at Plus Gallery in Denver, FILE 2008 and 2009 in São Paulo, Brazil, 8-Bit Game People in Rio de Janeiro, Brazil, Prospectives '09 in Reno, Nevada, at the UW-Whitewater's Play Expo, at the 2012 and 2013 Games+Learning+Society Conference's Art Exhibition, and at the Blank Arcade exhibition at DiGRA 2014. He holds an MFA in Electronic Media Arts Design and an MA in Digital Media Studies from the University of Denver, as well as a BS in Computer Science from the University of Illinois Urbana-Champaign. His previous teaching experience includes the University of Denver, Rocky Mountain College of Art and Design, and Metropolitan State College of Denver.
---
Spring 2015 Brown Bag Series
Computer-Mediated Communication: Exploring the Interpersonal Problems and Benefits of Online Interactions
Presented by Dr. Andrew High, University of Iowa
February 6, 2015
Hosted by Communication Studies
Dr. Andrew High focuses his research on interpersonal communication and computer-mediated communication. In this lecture, he will talk about computer-mediated communication and how online channels improve, worsen, or otherwise alter the processes of interpersonal communication.
---
ISConnects: Social Sculpting: Art Shapes Life Shapes Room
Presented by Chloë Bass
February 13, 2015
Co-Sponsored by International Sculpture Center, Hosted by Art & Art History
Join artist Chloë Bass as she explores the idea of social sculpture. Originally coined by artist Joseph Beuys, social sculpture is a way of structuring art's ability to transform society. Part lecture, part participatory performance, this event will ask its audience to restructure their own immediate environment by shifting relationships between action and observation as a way to explore a room.
Chloë Bass is a conceptual artist based in Brooklyn, NY. She focuses on the co-creation of performances, situations, installations, and publications, all dedicated to deep questioning of the everyday. Her upcoming project, The Book of Everyday Instruction, is an investigation into one-on-one social interaction. Other recent projects have included The Department of Local Affairs (a project on how we build place through behavior), and The Bureau of Self-Recognition(how what we do shapes who we are). Chloë was the 2014 Bed-Stuy Create Change Resident for the Laundromat Project and the 2014 Honorary Fellow in Utopian Practice for Culture Push. She has exhibited nationally and internationally, most recently at the Bemis Center for Contemporary Arts, the Neuberger Museum, the James Gallery at CUNY Graduate Center, Momenta Art, and Künstlerhaus Stuttgart. Her recent writing has been published in Art in America and Hyperallergic. Chloë has guest lectured at various institutions, including the Queens Museum of Art, Parsons School of Design, Sotheby's Institute, and Brooklyn College CUNY. You can learn more at chloebass.com.
Launched in 2011 with support from the Johnson Art and Education Foundation, ISConnects explores unique perspectives on sculpture in the contemporary art world. Programming includes special access to traveling exhibitions, conversations with artists, panels, networking events and tours. Together, the ISC and collaborating organizations offer accessible programming that addresses trends in sculpture. ISConnects is made possible by support from Johnson Art and Education Foundation, New Jersey State Council on the Arts/Department of State, a Partner Agency of the National Endowment for the Arts, and by funds from the National Endowment for the Arts.
---
Tim Wisniewski, Chief Data Officer for the City of Philadelphia
February 20, 2015
Hosted by Interactive Multimedia 
Tim Wisniewski is the Chief Data Officer for the City of Philadelphia, where he works with City departments to enhance open government and civic engagement by publishing government data online. Previously, Tim served as the Director of Civic Technology, where he managed projects that connect citizens to government, like the Philly311 Mobile App and myPhillyRising.com. Before joining the Administration in January 2012, Tim was the Executive Director of the Frankford Special Services District, where he led efforts to revitalize the Frankford Avenue Business Corridor through public safety and beautification projects. As President of the 24th Police District Advisory Council, he also helped to form Somerset Neighbors, a civic association in Kensington. A Philadelphia native, Tim is a graduate of Richmond, the American International University in London. This event is sponsored by the Interactive Multimedia department.
---
Inside Katrina Ballads
Presented by Composer Ted Hearne, University of Southern California
March 6, 2015
Hosted by Music
Ted Hearne is a composer, performer, singer, and bandleader, who draws on a wide breadth of musical and artistic influences to create intense, personal, and multi-dimensional works. Hearne's Katrina Ballads, a modern-day oratorio with a primary source libretto, was awarded the 2009 Gaudeamus Prize and the recording, on New Amsterdam Records, was named one of the best classical albums of 2010 by several publications including The Washington Post.
Ted Hearne will be speaking in conjunction with Katrina Ballads, an interdisciplinary week-long series of events sponsored by the School of the Arts and Communication and Department of Music revolving around the 10th anniversary of Hurricane Katrina. Katrina Ballads joins together disciplines including music, education, communication studies, and the humanities and will include musical performances, film screening, lectures, and a day-long symposium by leaders in the arts and social justice. For more information, please click here.
---
MAGNIFICAT Early Music Ensemble: Singing the Song of Songs
April 10, 2015 
Hosted by Music
The British vocal ensemble MAGNIFICAT was formed in 1991 to explore the rich diversity of choral music from the last five centuries. The ensemble specializes in the restoration and performance of neglected choral masterpieces from the Renaissance and Baroque eras. Dr. Philip Cave, TCNJ's adjunct professor of vocal music, is the founder and conductor of the ensemble, and leads their presentation, including performances of a variety of musical settings of texts from the biblical love-song: the Song of Songs, or the Song of Solomon.
---
Philip Adams: Public and Private Art
April 24, 2014
Co-Sponsored by Kappa Pi International Art Fraternity, Hosted by Art & Art History 
Phillip Adams has worked nationally and internationally for over 10 years in public art, while maintaining a studio practice throughout these years. The symbiotic nature of these two experiences have challenged and inspired each of these directions. Based out of Philadelphia, PA, Adams received his BFA from the University of Georgia and his MFA from the University of Pennsylvania. He has exhibited his work in Philadelphia at Seraphin Gallery, Arcadia University, Moore College of Art, University of Pennsylvania, Institute of Contemporary Art, Philadelphia Museum of Art, Tiger Strikes Asteroid (founding member), and Bridgette Mayer Gallery. Adams' work has also been included in exhibitions throughout the United States.
His public art includes "Passage of Time" and "This is Where We Play" in Trenton, NJ, both commissioned by The Trenton Mural Arts Program, The Philadelphia Mural Arts Program, Wyeth Corporation, and Isles, Inc.