Nurture Top Talent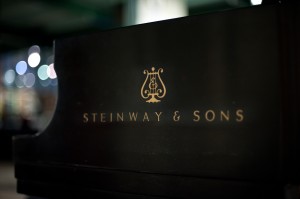 The College of New Jersey Center for the Arts and the Department of Music announce their All-Steinway Campaign and seek to join the fewer than 150 colleges, universities, and conservatories worldwide known as All-Steinway Schools.  Such a goal emphasizes the College's commitment to providing students and faculty with the best pianos possible for the study of music. It also helps provide the College with the recruitment of top-level students and highly intellectual and effective professors.
In order to be classified as an All-Steinway school, at least 90 percent of an institution's piano inventory must be Steinway & Sons models.  Thus, TCNJ must replace more than 57 pianos, some of which are more than 40 years old. Once TCNJ becomes an All-Steinway school, the College will join a prestigious list of music programs, including Yale School of Music, The Juilliard School, The School of Music at Carnegie-Mellon University, and many more.
Why Steinway?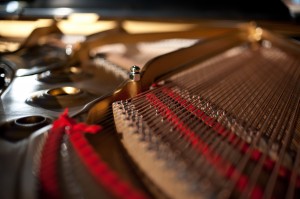 The Steinway & Sons name has been synonymous with the finest pianos since 1853. A high level of traditional craftsmanship, painstaking attention to detail, and premium grade materials used are attributes of every instrument hand crafted in New York and Hamburg.
A Steinway grand piano consists of more than 12,000 single pieces.  Handcrafting a Steinway requires up to one full year. More than 1,400 concert pianists worldwide choose Steinway as their performance instrument.
For educators and students alike, the Steinway series of pianos provide the foundational tools for instruction in all musical disciplines.
Jon Nakamatsu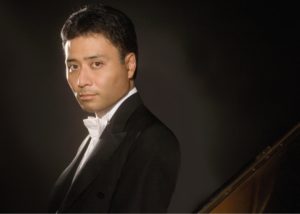 TCNJ is honored to welcome our Featured Artist of the All-Steinway Campaign, Van Cliburn winner Jon Nakamatsu. Mr. Nakamatsu will give a series of workshops, masterclasses, and concerts on our Steinway Grand pianos.
"Becoming an All-Steinway School demonstrates TCNJ's commitment to arts education. I am so pleased to be associated with such a noteworthy endeavor."
-Jon Nakamatsu
Your Gift Makes a Difference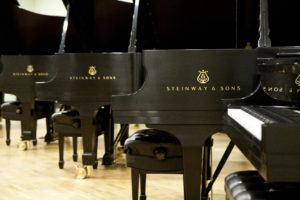 Your gift can help The College of New Jersey Center for the Arts and the Department of Music achieve the prestigious designation of being an All-Steinway School.  To donate or for more information, please contact Brenda Sewell at (609) 771-2065 or sewellbr@tcnj.edu.